Lifetime Warranty Service Package Upgrade (Residential)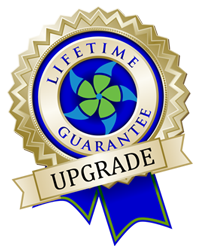 Product Description
Now that you've chosen the best solar attic ventilation fan on the market you may also want to upgrade to the best warranty package we offer. All our SR1800 Attic Ventilation Fans come with a standard 15yr warranty on all components (motor, solar panel and enclosure) on registered residential applications. Here, we provide a simple way to add the Limited Lifetime Warranty service feature to your Solar Royal product. Don't wait. Protect your investment today!
Our Warranty Policies can be found on our primary site, please CLICK-HERE to review. If you do not agree or looking to clarify anything, please do so before conducting a transaction.